The method by which the Census Bureau computes income shares has been challenged by some observers. For example, quintiles of households do not contain the same number of people. Rea Hederman of the Heritage Foundation, a conservative think tank, notes that the top 20% of households contains about 25% of the population. Starting in 2006, the Census Bureau report began calculating a measure called "equivalence-adjusted income" to take into account family size. The Gini coefficient for 2010 using this adjustment fell slightly from 0.469 to 0.457. The trend over time in the two Gini coefficients is similar. Two other flaws pointed out by Mr. Hederman are that taxes and benefits from noncash programs that help the poor are not included. While some Census studies attempt to take these into account and report lower inequality, other studies do not receive as much attention as the main Census annual report.
Even studies that look at incomes over a decade may not capture lifetime income. For example, people in retirement may have a low income but their consumption may be bolstered by drawing on their savings. Younger people may be borrowing to go to school, buy a house, or for other things. The annual income approach of the Census data does not capture this and even the ten-year look in the mobility study mentioned above is too short a period.
This suggests that more precise measurements may provide more insight into explaining inequality.
Case in Point: Attitudes and Inequality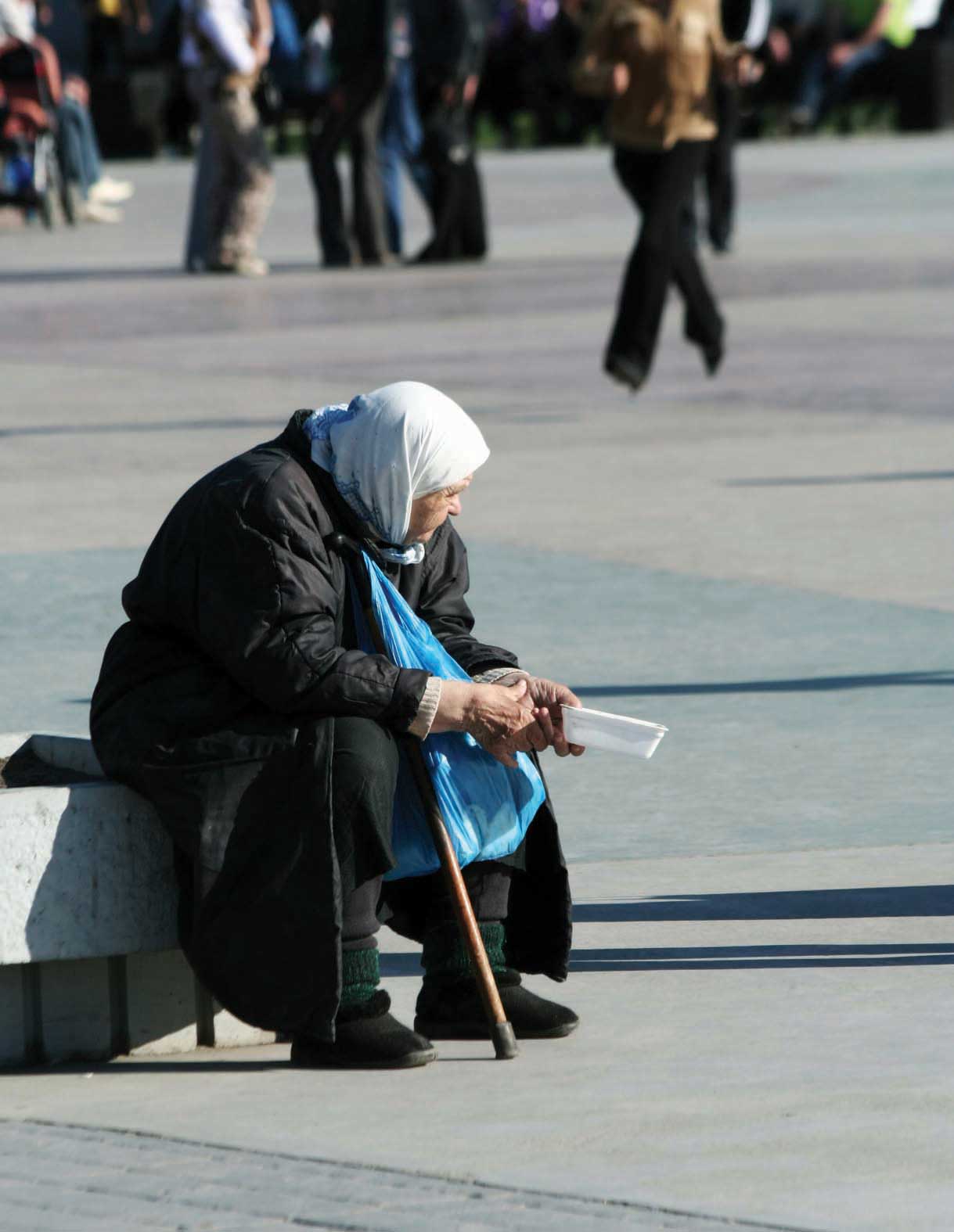 © 2010 Jupiterimages Corporation
In a fascinating examination of attitudes in the United States and in continental Western Europe, economists Alberto Alesina of Harvard University and George-Marios Angeletos of the Massachusetts Institute of Technology suggest that attitudes about the nature of income earning can lead to quite different economic systems and outcomes concerning the distribution of income.
The economists cite survey evidence from the World Values Survey, which concludes that 71% of Americans, and only 40% of Europeans, agree with the proposition: "The poor could become rich if they worked hard enough." Further, Americans are much more likely to attribute material success to hard work, while Europeans tend to attribute success to factors such as luck, connections, and even corruption. The result, according to Professors Alesina and Angeletos, is that Americans select a government that is smaller and engages in less redistributive activity than is selected by Europeans. Government in continental Western Europe is 50% larger than in the United States, the tax system in Europe is much more progressive than in the United States, regulation of labor and product markets is more extensive in Europe, and redistributive programs are more extensive in Europe than in the United States. As a result, the income distribution in Europe is much more equal than in the United States.
People get what they expect. The economists derive two sets of equilibria. Equilibrium in a society in which people think incomes are a result of luck, connections, and corruption turns out to be precisely that. And, in a society in which people believe incomes are chiefly the result of effort and skill, they are. In the latter society, people work harder and invest more. In the United States, the average worker works 1,600 hours per year. In Europe, the average worker works 1,200 hours per year.
So, who is right—Americans with their "you get what you deserve" or Europeans with their "you get what luck, connections, and corruption bring you" attitude? The two economists show that people get, in effect, what they expect. European values and beliefs produce societies that are more egalitarian. American values and beliefs produce the American result: a society in which the distribution of income is more unequal, the government smaller, and redistribution relatively minor. Professors Alesina and Angeletos conclude that Europeans tend to underestimate the degree to which people can improve their material well-being through hard work, while Americans tend to overestimate that same phenomenon.
Source: Alberto Alesina and George-Marios Angeletos, "Fairness and Redistribution," American Economic Review 95:4 (September, 2005) 960–80.