Many factors influence the decision-making process. For example, how might a group's independence or access to resources affect the decisions they make? What potential advantages and disadvantages come with decisions made by groups that are more or less similar in terms of personality and cultural identities? In this section, we will explore how situational, personality, and cultural influences affect decision making in groups.
Situational Influences on Decision Making
A group's situational context affects decision making. One key situational element is the degree of freedom that the group has to make its own decisions, secure its own resources, and initiate its own actions. Some groups have to go through multiple approval processes before they can do anything, while others are self-directed, self-governing, and self-sustaining. Another situational influence is uncertainty. In general, groups deal with more uncertainty in decision making than do individuals because of the increased number of variables that comes with adding more people to a situation. Individual group members can't know what other group members are thinking, whether or not they are doing their work, and how committed they are to the group. So the size of a group is a powerful situational influence, as it adds to uncertainty and complicates communication.
Access to information also influences a group. First, the nature of the group's task or problem affects its ability to get information. Group members can more easily make decisions about a problem when other groups have similarly experienced it. Even if the problem is complex and serious, the group can learn from other situations and apply what it learns. Second, the group must have access to flows of information. Access to archives, electronic databases, and individuals with relevant experience is necessary to obtain any relevant information about similar problems or to do research on a new or unique problem. In this regard, group members' formal and information network connections also become important situational influences.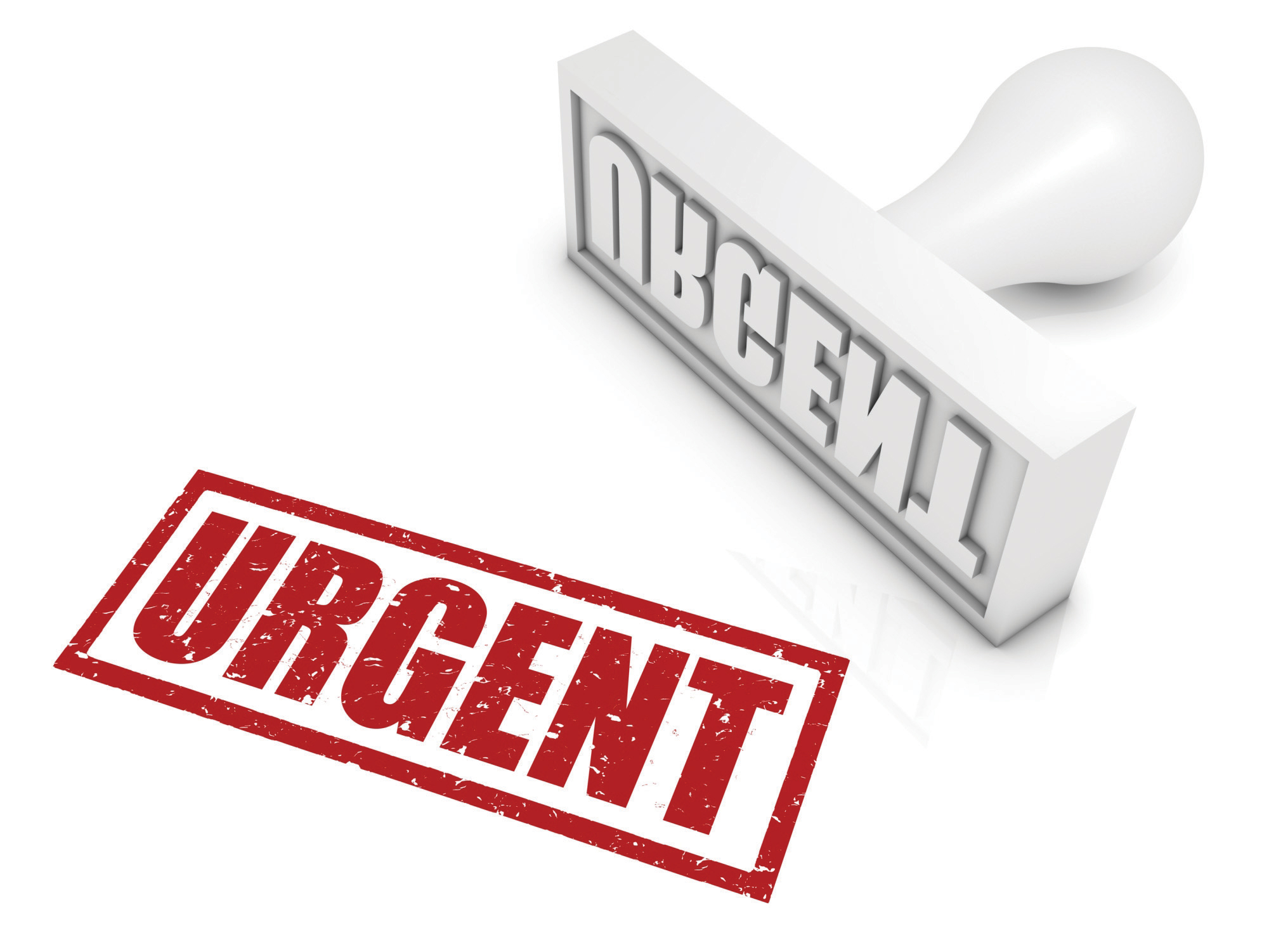 The urgency of a decision can have a major influence on the decision-making process. As a situation becomes more urgent, it requires more specific decision-making methods and types of communication.
The origin and urgency of a problem are also situational factors that influence decision making. In terms of origin, problems usually occur in one of four ways:
Something goes wrong. Group members must decide how to fix or stop something. Example—a firehouse crew finds out that half of the building is contaminated with mold and must be closed down.
Expectations change or increase. Group members must innovate more efficient or effective ways of doing something. Example—a firehouse crew finds out that the district they are responsible for is being expanded.
Something goes wrong and expectations change or increase. Group members must fix/stop and become more efficient/effective. Example—the firehouse crew has to close half the building and must start responding to more calls due to the expanding district.
The problem existed from the beginning. Group members must go back to the origins of the situation and walk through and analyze the steps again to decide what can be done differently. Example—a firehouse crew has consistently had to work with minimal resources in terms of building space and firefighting tools.
In each of the cases, the need for a decision may be more or less urgent depending on how badly something is going wrong, how high the expectations have been raised, or the degree to which people are fed up with a broken system. Decisions must be made in situations ranging from crisis level to mundane.
Personality Influences on Decision Making
A long-studied typology of value orientations that affect decision making consists of the following types of decision maker: the economic, the aesthetic, the theoretical, the social, the political, and the religious.
The economic decision maker makes decisions based on what is practical and useful.
The aesthetic decision maker makes decisions based on form and harmony, desiring a solution that is elegant and in sync with the surroundings.
The theoretical decision maker wants to discover the truth through rationality.
The social decision maker emphasizes the personal impact of a decision and sympathizes with those who may be affected by it.
The political decision maker is interested in power and influence and views people and/or property as divided into groups that have different value.
The religious decision maker seeks to identify with a larger purpose, works to unify others under that goal, and commits to a viewpoint, often denying one side and being dedicated to the other.
In the United States, economic, political, and theoretical decision making tend to be more prevalent decision-making orientations, which likely corresponds to the individualistic cultural orientation with its emphasis on competition and efficiency. But situational context, as we discussed before, can also influence our decision making.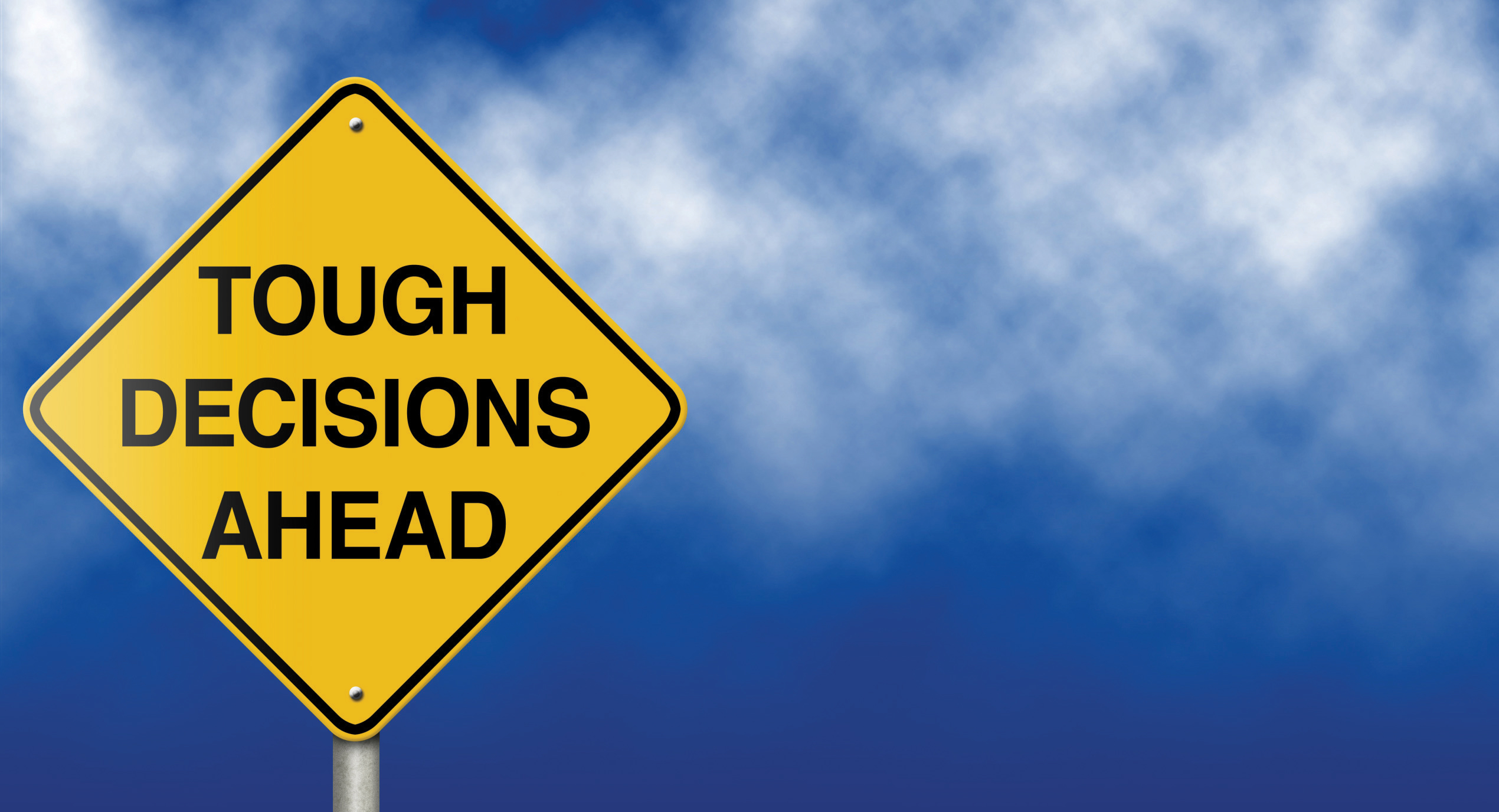 Personality affects decision making. For example, "economic" decision makers decide based on what is practical and useful.
The personalities of group members, especially leaders and other active members, affect the climate of the group. Group member personalities can be categorized based on where they fall on a continuum anchored by the following descriptors: dominant/submissive, friendly/unfriendly, and instrumental/emotional. The more group members there are in any extreme of these categories, the more likely that the group climate will also shift to resemble those characteristics.
Dominant versus submissive. Group members that are more dominant act more independently and directly, initiate conversations, take up more space, make more direct eye contact, seek leadership positions, and take control over decision-making processes. More submissive members are reserved, contribute to the group only when asked to, avoid eye contact, and leave their personal needs and thoughts unvoiced or give into the suggestions of others.
Friendly versus unfriendly. Group members on the friendly side of the continuum find a balance between talking and listening, don't try to win at the expense of other group members, are flexible but not weak, and value democratic decision making. Unfriendly group members are disagreeable, indifferent, withdrawn, and selfish, which leads them to either not invest in decision making or direct it in their own interest rather than in the interest of the group.
Instrumental versus emotional. Instrumental group members are emotionally neutral, objective, analytical, task-oriented, and committed followers, which leads them to work hard and contribute to the group's decision making as long as it is orderly and follows agreed-on rules. Emotional group members are creative, playful, independent, unpredictable, and expressive, which leads them to make rash decisions, resist group norms or decision-making structures, and switch often from relational to task focus.
Cultural Context and Decision Making
Just like neighborhoods, schools, and countries, small groups vary in terms of their degree of similarity and difference. Demographic changes in the United States and increases in technology that can bring different people together make it more likely that we will be interacting in more and more heterogeneous groups. Some small groups are more homogenous, meaning the members are more similar, and some are more heterogeneous, meaning the members are more different. Diversity and difference within groups has advantages and disadvantages. In terms of advantages, research finds that, in general, groups that are culturally heterogeneous have better overall performance than more homogenous groups. Additionally, when group members have time to get to know each other and competently communicate across their differences, the advantages of diversity include better decision making due to different perspectives. Unfortunately, groups often operate under time constraints and other pressures that make the possibility for intercultural dialogue and understanding difficult. The main disadvantage of heterogeneous groups is the possibility for conflict, but given that all groups experience conflict, this isn't solely due to the presence of diversity. We will now look more specifically at how some of the cultural value orientations we've learned about already in this book can play out in groups with international diversity and how domestic diversity in terms of demographics can also influence group decision making.
International Diversity in Group Interactions
Cultural value orientations such as individualism/collectivism, power distance, and high-/low-context communication styles all manifest on a continuum of communication behaviors and can influence group decision making. Group members from individualistic cultures are more likely to value task-oriented, efficient, and direct communication. This could manifest in behaviors such as dividing up tasks into individual projects before collaboration begins and then openly debating ideas during discussion and decision making. Additionally, people from cultures that value individualism are more likely to openly express dissent from a decision, essentially expressing their disagreement with the group. Group members from collectivistic cultures are more likely to value relationships over the task at hand. Because of this, they also tend to value conformity and face-saving (often indirect) communication. This could manifest in behaviors such as establishing norms that include periods of socializing to build relationships before task-oriented communication like negotiations begin or norms that limit public disagreement in favor of more indirect communication that doesn't challenge the face of other group members or the group's leader. In a group composed of people from a collectivistic culture, each member would likely play harmonizing roles, looking for signs of conflict and resolving them before they become public.
Power distance can also affect group interactions. Some cultures rank higher on power-distance scales, meaning they value hierarchy, make decisions based on status, and believe that people have a set place in society that is fairly unchangeable. Group members from high-power-distance cultures would likely appreciate a strong designated leader who exhibits a more directive leadership style and prefer groups in which members have clear and assigned roles. In a group that is homogenous in terms of having a high-power-distance orientation, members with higher status would be able to openly provide information, and those with lower status may not provide information unless a higher status member explicitly seeks it from them. Low-power-distance cultures do not place as much value and meaning on status and believe that all group members can participate in decision making. Group members from low-power-distance cultures would likely freely speak their mind during a group meeting and prefer a participative leadership style.
How much meaning is conveyed through the context surrounding verbal communication can also affect group communication. Some cultures have a high-context communication style in which much of the meaning in an interaction is conveyed through context such as nonverbal cues and silence. Group members from high-context cultures may avoid saying something directly, assuming that other group members will understand the intended meaning even if the message is indirect. So if someone disagrees with a proposed course of action, he or she may say, "Let's discuss this tomorrow," and mean, "I don't think we should do this." Such indirect communication is also a face-saving strategy that is common in collectivistic cultures. Other cultures have a low-context communication style that places more importance on the meaning conveyed through words than through context or nonverbal cues. Group members from low-context cultures often say what they mean and mean what they say. For example, if someone doesn't like an idea, they might say, "I think we should consider more options. This one doesn't seem like the best we can do."
In any of these cases, an individual from one culture operating in a group with people of a different cultural orientation could adapt to the expectations of the host culture, especially if that person possesses a high degree of intercultural communication competence (ICC). Additionally, people with high ICC can also adapt to a group member with a different cultural orientation than the host culture. Even though these cultural orientations connect to values that affect our communication in fairly consistent ways, individuals may exhibit different communication behaviors depending on their own individual communication style and the situation.
Domestic Diversity and Group Communication
While it is becoming more likely that we will interact in small groups with international diversity, we are guaranteed to interact in groups that are diverse in terms of the cultural identities found within a single country or the subcultures found within a larger cultural group.
Gender stereotypes sometimes influence the roles that people play within a group. For example, the stereotype that women are more nurturing than men may lead group members (both male and female) to expect that women will play the role of supporters or harmonizers within the group. Since women have primarily performed secretarial work since the 1900s, it may also be expected that women will play the role of recorder. In both of these cases, stereotypical notions of gender place women in roles that are typically not as valued in group communication. The opposite is true for men. In terms of leadership, despite notable exceptions, research shows that men fill an overwhelmingly disproportionate amount of leadership positions. We are socialized to see certain behaviors by men as indicative of leadership abilities, even though they may not be. For example, men are often perceived to contribute more to a group because they tend to speak first when asked a question or to fill a silence and are perceived to talk more about task-related matters than relationally oriented matters. Both of these tendencies create a perception that men are more engaged with the task. Men are also socialized to be more competitive and self-congratulatory, meaning that their communication may be seen as dedicated and their behaviors seen as powerful, and that when their work isn't noticed they will be more likely to make it known to the group rather than take silent credit. Even though we know that the relational elements of a group are crucial for success, even in high-performance teams, that work is not as valued in our society as the task-related work.
Despite the fact that some communication patterns and behaviors related to our typical (and stereotypical) gender socialization affect how we interact in and form perceptions of others in groups, the differences in group communication that used to be attributed to gender in early group communication research seem to be diminishing. This is likely due to the changing organizational cultures from which much group work emerges, which have now had more than sixty years to adjust to women in the workplace. It is also due to a more nuanced understanding of gender-based research, which doesn't take a stereotypical view from the beginning as many of the early male researchers did. Now, instead of biological sex being assumed as a factor that creates inherent communication differences, group communication scholars see that men and women both exhibit a range of behaviors that are more or less feminine or masculine. It is these gendered behaviors, and not a person's gender, that seem to have more of an influence on perceptions of group communication. Interestingly, group interactions are still masculinist in that male and female group members prefer a more masculine communication style for task leaders and that both males and females in this role are more likely to adapt to a more masculine communication style. Conversely, men who take on social-emotional leadership behaviors adopt a more feminine communication style. In short, it seems that although masculine communication traits are more often associated with high status positions in groups, both men and women adapt to this expectation and are evaluated similarly.
Other demographic categories are also influential in group communication and decision making. In general, group members have an easier time communicating when they are more similar than different in terms of race and age. This ease of communication can make group work more efficient, but the homogeneity may sacrifice some creativity. As we learned earlier, groups that are diverse (e.g., they have members of different races and generations) benefit from the diversity of perspectives in terms of the quality of decision making and creativity of output.
In terms of age, for the first time since industrialization began, it is common to have three generations of people (and sometimes four) working side by side in an organizational setting. Although four generations often worked together in early factories, they were segregated based on their age group, and a hierarchy existed with older workers at the top and younger workers at the bottom. Today, however, generations interact regularly, and it is not uncommon for an older person to have a leader or supervisor who is younger than him or her. The current generations in the US workplace and consequently in work-based groups include the following:
The Silent Generation. Born between 1925 and 1942, currently in their midsixties to mideighties, this is the smallest generation in the workforce right now, as many have retired or left for other reasons. This generation includes people who were born during the Great Depression or the early part of World War II, many of whom later fought in the Korean War.
The Baby Boomers. Born between 1946 and 1964, currently in their late forties to midsixties, this is the largest generation in the workforce right now. Baby boomers are the most populous generation born in US history, and they are working longer than previous generations, which means they will remain the predominant force in organizations for ten to twenty more years.
Generation X. Born between 1965 and 1981, currently in their early thirties to midforties, this generation was the first to see technology like cell phones and the Internet make its way into classrooms and our daily lives. Compared to previous generations, "Gen-Xers" are more diverse in terms of race, religious beliefs, and sexual orientation and also have a greater appreciation for and understanding of diversity.
Generation Y. Born between 1982 and 2000, "Millennials" as they are also called are currently in their late teens up to about thirty years old. This generation is not as likely to remember a time without technology such as computers and cell phones. They are just starting to enter into the workforce and have been greatly affected by the economic crisis of the late 2000s, experiencing significantly high unemployment rates.
The benefits and challenges that come with diversity of group members are important to consider. Since we will all work in diverse groups, we should be prepared to address potential challenges in order to reap the benefits. Diverse groups may be wise to coordinate social interactions outside of group time in order to find common ground that can help facilitate interaction and increase group cohesion. We should be sensitive but not let sensitivity create fear of "doing something wrong" that then prevents us from having meaningful interactions. Reviewing Chapter 8 "Culture and Communication" will give you useful knowledge to help you navigate both international and domestic diversity and increase your communication competence in small groups and elsewhere.
Key Takeaways
Every problem has common components: an undesirable situation, a desired situation, and obstacles between the undesirable and desirable situations. Every problem also has a set of characteristics that vary among problems, including task difficulty, number of possible solutions, group member interest in the problem, group familiarity with the problem, and the need for solution acceptance.

The group problem-solving process has five steps:

Define the problem by creating a problem statement that summarizes it.
Analyze the problem and create a problem question that can guide solution generation.
Generate possible solutions. Possible solutions should be offered and listed without stopping to evaluate each one.
Evaluate the solutions based on their credibility, completeness, and worth. Groups should also assess the potential effects of the narrowed list of solutions.
Implement and assess the solution. Aside from enacting the solution, groups should determine how they will know the solution is working or not.

Before a group makes a decision, it should brainstorm possible solutions. Group communication scholars suggest that groups (1) do a warm-up brainstorming session; (2) do an actual brainstorming session in which ideas are not evaluated, wild ideas are encouraged, quantity not quality of ideas is the goal, and new combinations of ideas are encouraged; (3) eliminate duplicate ideas; and (4) clarify, organize, and evaluate ideas. In order to guide the idea-generation process and invite equal participation from group members, the group may also elect to use the nominal group technique.
Common decision-making techniques include majority rule, minority rule, and consensus rule. With majority rule, only a majority, usually one-half plus one, must agree before a decision is made. With minority rule, a designated authority or expert has final say over a decision, and the input of group members may or may not be invited or considered. With consensus rule, all members of the group must agree on the same decision.

Several factors influence the decision-making process:

Situational factors include the degree of freedom a group has to make its own decisions, the level of uncertainty facing the group and its task, the size of the group, the group's access to information, and the origin and urgency of the problem.
Personality influences on decision making include a person's value orientation (economic, aesthetic, theoretical, political, or religious), and personality traits (dominant/submissive, friendly/unfriendly, and instrumental/emotional).
Cultural influences on decision making include the heterogeneity or homogeneity of the group makeup; cultural values and characteristics such as individualism/collectivism, power distance, and high-/low-context communication styles; and gender and age differences.
Exercises
In terms of situational influences on group problem solving, task difficulty, number of possible solutions, group interest in problem, group familiarity with problem, and need for solution acceptance are five key variables discussed in this chapter. For each of the two following scenarios, discuss how the situational context created by these variables might affect the group's communication climate and the way it goes about addressing its problem.

Scenario 1. Task difficulty is high, number of possible solutions is high, group interest in problem is high, group familiarity with problem is low, and need for solution acceptance is high.
Scenario 2. Task difficulty is low, number of possible solutions is low, group interest in problem is low, group familiarity with problem is high, and need for solution acceptance is low.

Getting integrated: Certain decision-making techniques may work better than others in academic, professional, personal, or civic contexts. For each of the following scenarios, identify the decision-making technique that you think would be best and explain why.

Scenario 1: Academic. A professor asks his or her class to decide whether the final exam should be an in-class or take-home exam.
Scenario 2: Professional. A group of coworkers must decide which person from their department to nominate for a company-wide award.
Scenario 3: Personal. A family needs to decide how to divide the belongings and estate of a deceased family member who did not leave a will.
Scenario 4: Civic. A local branch of a political party needs to decide what five key issues it wants to include in the national party's platform.

Group communication researchers have found that heterogeneous groups (composed of diverse members) have advantages over homogenous (more similar) groups. Discuss a group situation you have been in where diversity enhanced your and/or the group's experience.