We use verbal communication to initiate, maintain, and terminate our interpersonal relationships. The first few exchanges with a potential romantic partner or friend help us size the other person up and figure out if we want to pursue a relationship or not. We then use verbal communication to remind others how we feel about them and to check in with them—engaging in relationship maintenance through language use. When negative feelings arrive and persist, or for many other reasons, we often use verbal communication to end a relationship.
Language Can Bring Us Together
Interpersonally, verbal communication is key to bringing people together and maintaining relationships. Whether intentionally or unintentionally, our use of words like I, you, we, our, and us affect our relationships. "We language" includes the words we, our, and us and can be used to promote a feeling of inclusiveness. "I language" can be useful when expressing thoughts, needs, and feelings because it leads us to "own" our expressions and avoid the tendency to mistakenly attribute the cause of our thoughts, needs, and feelings to others. Communicating emotions using "I language" may also facilitate emotion sharing by not making our conversational partner feel at fault or defensive. For example, instead of saying, "You're making me crazy!" you could say, "I'm starting to feel really anxious because we can't make a decision about this." Conversely, "you language" can lead people to become defensive and feel attacked, which could be divisive and result in feelings of interpersonal separation.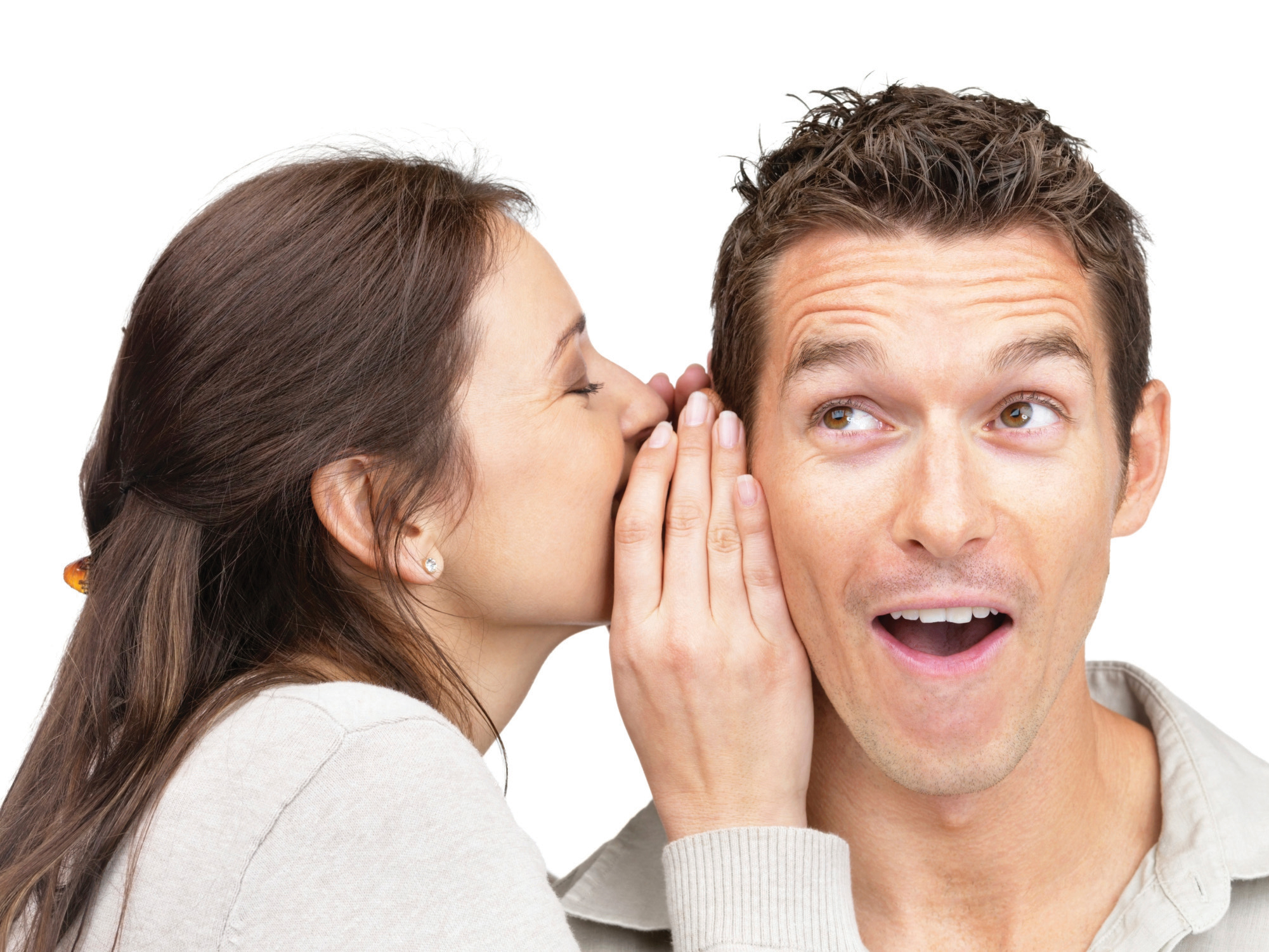 Verbal communication brings people together and helps maintain satisfying relationships.
Aside from the specific words that we use, the frequency of communication impacts relationships. Of course, the content of what is said is important, but research shows that romantic partners who communicate frequently with each other and with mutual friends and family members experience less stress and uncertainty in their relationship and are more likely to stay together. When frequent communication combines with supportive messagesMessages communicated in an open, honest, and nonconfrontational way., which are messages communicated in an open, honest, and nonconfrontational way, people are sure to come together.
Moving from the interpersonal to the sociocultural level, we can see that speaking the same language can bring people together. When a person is surrounded by people who do not speak his or her native language, it can be very comforting to run into another person who speaks the same language. Even if the two people are strangers, the ease of linguistic compatibility is comforting and can quickly facilitate a social bond. We've already learned that language helps shape our social reality, so a common language leads to some similar perspectives. Of course, there are individual differences within a language community, but the power of shared language to unite people has led to universal language movements that advocate for one global language.
Serious attempts to create a common language, sometimes referred to as a lingua franca or auxiliary language, began in the 1600s as world exploration brought increased trade and Latin was no longer effective as the language of international business. Since then, hundreds of auxiliary languages have been recorded but none have achieved widespread international usage or been officially recognized as an international language. While some such movements were primarily motivated by business and profit, others hoped to promote mutual understanding, more effective diplomacy, and peaceful coexistence. EsperantoThe most well-known and widely used auxiliary language that was intended to serve as a common international language., which means "hopeful," is the most well-known and widely used auxiliary language that was intended to serve as a common international language. Esperanto was invented by a Polish eye doctor at the end of the 1800s and today has between one and two million fluent speakers worldwide. Many works of literature and important manuscripts like the Bible and the Qur'an have been translated into Esperanto, and many original works of literature and academic articles have been written in the language. Some countries also broadcast radio programs in Esperanto. Several barriers will have to be overcome in order for an auxiliary language like Esperanto to gain international acceptance. First, there would have to be a massive effort put into a period of simultaneous learning—otherwise it is difficult to motivate people to learn a language that is not necessary for their daily lives and that no one else speaks. Second, as we have learned, people take pride in their linguistic identity and find pleasure in playing with the rules of language, creatively inventing new words and meanings that constantly change a language. Such changes may be impossible to accommodate in an auxiliary language. Lastly, the optimism of an internationally shared language eventually gives way to realism. If a shared language really brings peaceful coexistence, how do we explain all the civil wars and other conflicts that have been fought between people who speak the same language?
As new languages are invented, many more languages are dying. Linguists and native speakers of endangered languages have also rallied around so-called dying languages to preserve them. In the United States, Cajun French in Louisiana, French Canadian in Maine, and Pennsylvania Dutch are examples of language communities that are in danger of losing the language that has united them, in some cases for hundreds of years. Although American English is in no danger of dying soon, there have been multiple attempts to make English the official language of the United States. Sometimes the argument supporting this proposition seems to be based on the notion that a shared language will lead to more solidarity and in-group identification among the speakers. However, many of these movements are politically and ideologically motivated and actually seek to marginalize and/or expel immigrants—typically immigrants who are also people of color. The United States isn't the only country that has debated the merits of officially recognizing only certain languages. Similar debates have been going on for many years regarding whether French, English, or both should be the official language in Quebec, Canada, and which language(s)—French, Dutch, or Flemish—should be used in what contexts in Belgium. In such cases, we can see that verbal communication can also divide people.
Language Can Separate Us
Whether it's criticism, teasing, or language differences, verbal communication can also lead to feelings of separation. Language differences alone do not present insurmountable barriers. We can learn other languages with time and effort, there are other people who can translate and serve as bridges across languages, and we can also communicate quite a lot nonverbally in the absence of linguistic compatibility. People who speak the same language can intentionally use language to separate. The words us and them can be a powerful start to separation. Think of how language played a role in segregation in the United States as the notion of "separate but equal" was upheld by the Supreme Court and how apartheid affected South Africa as limits, based on finances and education, were placed on the black majority's rights to vote. Symbols, both words and images, were a very important part of Hitler's rise to power in the 1930s and '40s in Europe. Various combinations of colored stars, triangles, letters, and other symbols were sewn onto the clothing or uniforms of people persecuted by the Nazis in order to classify them. People were labeled and reduced to certain characteristics rather than seen as complete humans, which facilitated the Nazis' oppression, violence, and killing.
At the interpersonal level, unsupportive messagesMessages that can make others respond defensively, which can lead to feelings of separation and actual separation or dissolution of a relationship. can make others respond defensively, which can lead to feelings of separation and actual separation or dissolution of a relationship. It's impossible to be supportive in our communication all the time, but consistently unsupportive messages can hurt others' self-esteem, escalate conflict, and lead to defensiveness. People who regularly use unsupportive messages may create a toxic win/lose climate in a relationship. Six verbal tactics that can lead to feelings of defensiveness and separation are global labels, sarcasm, dragging up the past, negative comparisons, judgmental "you" messages, and threats.
Common Types of Unsupportive Messages
Global labels. "You're a liar." Labeling someone irresponsible, untrustworthy, selfish, or lazy calls his or her whole identity as a person into question. Such sweeping judgments and generalizations are sure to only escalate a negative situation.
Sarcasm. "No, you didn't miss anything in class on Wednesday. We just sat here and looked at each other." Even though sarcasm is often disguised as humor, it usually represents passive-aggressive behavior through which a person indirectly communicates negative feelings.
Dragging up the past. "I should have known not to trust you when you never paid me back that $100 I let you borrow." Bringing up negative past experiences is a tactic used by people when they don't want to discuss a current situation. Sometimes people have built up negative feelings that are suddenly let out by a seemingly small thing in the moment.
Negative comparisons. "Jade graduated from college without any credit card debt. I guess you're just not as responsible as her." Holding a person up to the supposed standards or characteristics of another person can lead to feelings of inferiority and resentment. Parents and teachers may unfairly compare children to their siblings.
Judgmental "you" messages. "You're never going to be able to hold down a job." Accusatory messages are usually generalized overstatements about another person that go beyond labeling but still do not describe specific behavior in a productive way.
Threats. "If you don't stop texting back and forth with your ex, both of you are going to regret it." Threatening someone with violence or some other negative consequence usually signals the end of productive communication. Aside from the potential legal consequences, threats usually overcompensate for a person's insecurity.
Key Takeaways
Language helps us express observations (reports on sensory information), thoughts (conclusions and judgments based on observations or ideas), feelings, and needs.
Language is powerful in that it expresses our identities through labels used by and on us, affects our credibility based on how we support our ideas, serves as a means of control, and performs actions when spoken by certain people in certain contexts.
The productivity and limitlessness of language creates the possibility for countless word games and humorous uses of language.
Language is dynamic, meaning it is always changing through the addition of neologisms, new words or old words with new meaning, and the creation of slang.
Language is relational and can be used to bring people together through a shared reality but can separate people through unsupportive and divisive messages.
Exercises
Based on what you are doing and how you are feeling at this moment, write one of each of the four types of expressions—an observation, a thought, a feeling, and a need.
Getting integrated: A key function of verbal communication is expressing our identities. Identify labels or other words that are important for your identity in each of the following contexts: academic, professional, personal, and civic. (Examples include honors student for academic, trainee for professional, girlfriend for personal, and independent for civic.)
Review the types of unsupportive messages discussed earlier. Which of them do you think has the potential to separate people the most? Why? Which one do you have the most difficulty avoiding (directing toward others)? Why?